Alex Omar Harris-Garin Missing Extremely Endangered
Alex may be roaming about in a diabetic daze. He is known to have issues with controlling his diabetes and has been wandering around parts unknown since December 7th from Monroe but he could be as far as Gold Bar too.
As far as we know he has not had his medication since that day either. He was having issues with his feet so you may have seen him possibly struggling to get around. Any and all sightings could be vitally important.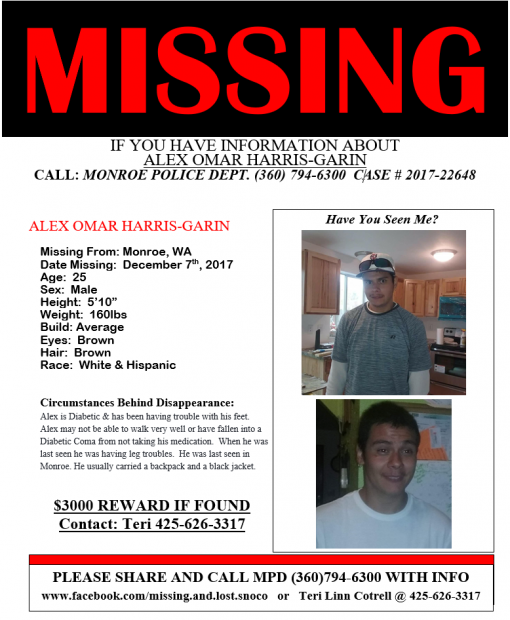 If you can not reach anyone on the flyer above here are 2 additional numbers you could try
Rochelle Carmona (425)345-0669
OR
Cindie gunwall (425)263-6314